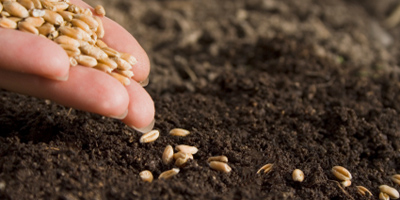 Following on in our guides on what to plant and when to plant it, we have below our August planting guide.

Name
Action
Guide
Cabbages
Sow spring ranges at this point , not to mention transplant out any of the ones you've had under shelter
There is a wide variety of cabbages: some are suited for harvesting in spring, some summer and other for winter. Preferably, begin your plants in a seedbed or deep tray, when sowing separate them by about 10 to 15cm and put them down about 2.5cm.
As for your Fall/Winter harvest.
If you have plants sown inside or under cover then you will want to transplant them when they are about 10cm tall and with three or four leaves. You want to sow them about 60cm apart.
Carrots
Routinely sow your Carrots in a cycle so you can be certain that you will have an on going supply
Guide to growing Carrots
Kale
Because they will continue to shoot after the main crown is harvested you don't need to stagger your planting.
Plant directly in the garden in rich soil. A high nitrogen content in the ground will improve the quality of the leaves so have a good organic mix in the soil. Plant the seed about 45cm apart and 1cm down in moist soil. Keep the soil moist until the seeds have germinated by covering with mulch.
Lettuce
Preparing the ground
Before sowing you need to prepare the ground, you will need to break it up by forking it over, clear out any weeds, if the ground is dry add some good quality compost and rake it over gently. 
Routinely sow your seeds in a cycle to be certain that you have an on going yield
To sow your Lettuce spread the seeds thinly along the bottom of your rows, these should be about 2cm deep. Put a light covering of compost over the seeds and water them.
Radishes
Routinely sow your seeds in a cycle to be certain that you have an on going yield
Summer sowings like a bit of light shade but you will still need to sow in a sunny spot. Sow the seeds about 2.5cm apart in shallow drills – only about 1cm deep, after sowing rake the soil lightly. When the seedlings start to appear you will need to thin them out and to stop them drying out they will need watering.
Spring onions
Preparing the ground
A couple of months before sowing you will need to insure your ground is well-drained and fertile, if the soil is heavy you will need to dig in some organic matter, when it is time to sow the Onions tread the soil down firmly.
Sow these at this point for harvesting in October
For planting in summer you will be using onion sets. For planting position the onions in rows and with the pointed end up place them about 10 to 15cm apart. Backfill the soil over the Onions but leave the necks just above the soil. Position your subsequent rows about 30cm apart.
Tomatoes
If you have some ready to harvest - you can tell by squeezing them and if there's a little give they're ready
Guide to growing Tomatoes
This will help you ensure that your garden keeps producing into the winter.
Related Posts
99

September Planting Guide We follow on with our guides on what to plant and when to plant it, here we have the September planting guide. This will help you ensure that your garden keeps producing into the winter.

97

Hi Everyone When to plant Vegetables - Hello This site is to help you get organised in the garden and to inform you of the up and coming and soon to be published book "When to Plant Vegetables" written by Me! For now we are going to put up regular…

97

This is a guide to the plants you should be looking at getting in the ground now. Vegetables differ not only in size, color, shape, and taste, but in their preferred growing conditions, too. Understanding when to plant vegetables depends on your climate and conditions -- and the vegetable itself…

97

This is a guide to the plants you should be looking at getting in the ground now. Vegetables differ not only in size, color, shape, and taste, but in their preferred growing conditions, too. Understanding when to plant vegetables depends on your climate and conditions -- and the vegetable itself…

74

Guide to growing Beetroot. Beetroot are cool season vegetables that will quickly grow and come in many different varieties, they also come in a wide variety of colors - deep red, yellow and white. Being a cool season vegetable they can survive frost and almost freezing temperatures, which makes them a good choice…